Sandy has had the benefit of living and working in several states, which provided her insights gained by experiencing several cultures. As an 18-year-old woman, she began her first career in telecommunications as a secretary. She obtained an electronic engineering degree and moved into the technical field of telecom until retiring 28 years later as a Director of a National Operations Center. Her second career involved working in a Global Business Solutions (trading/bartering) company as the Executive Assistant to the President of Media for 16 years. It was quite fun meeting Media Executives from several different countries from around the world.
In the fall of 2020, Sandy and her husband Paul moved to Saratoga Springs from Rockland County. They decided to look for a single level home upstate or perhaps in New Hampshire for retirement by a lake, and found a home for sale at Waters Edge, close to Saratoga Lake. It's perfect for them. They have made so many wonderful friends and enjoy everything that Saratoga has to offer. They are both recently retired, and both enjoy cooking, boating, attending performances at SPAC and UPH, the Track, the Amenities at Waters Edge, all the fabulous restaurants, and of course the company of their friends. As she mentioned during her induction ceremony, Sandy loves to quilt. (And is quite talented at it!)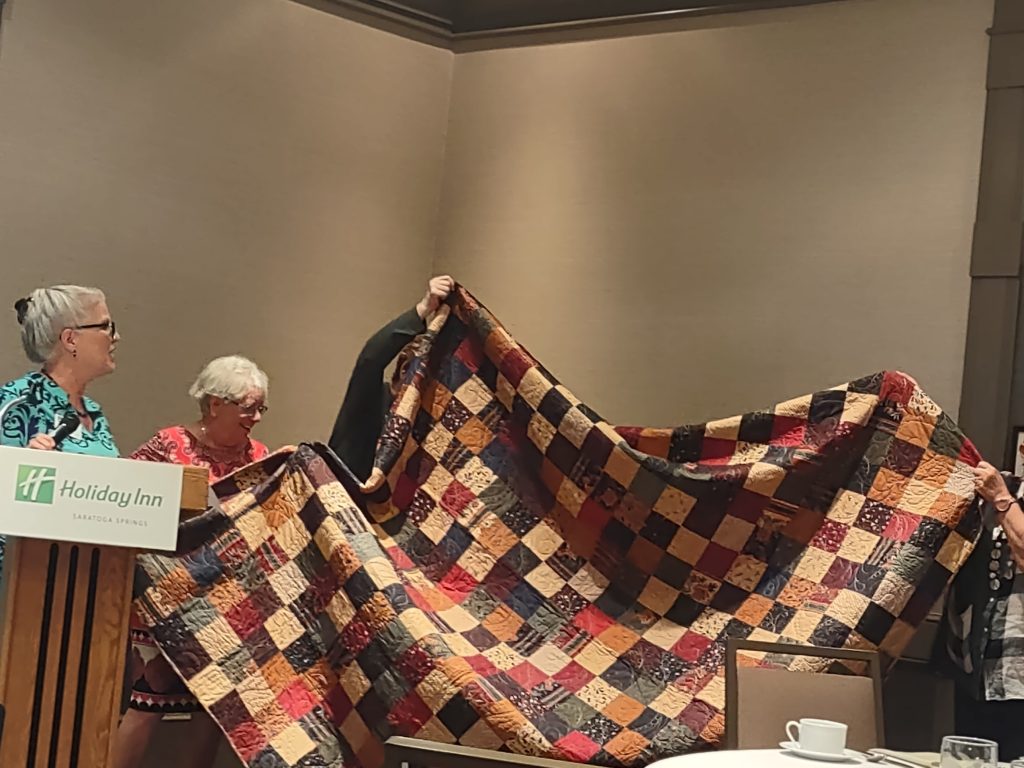 She is so happy her friend Connie Sullivan introduced her to Soroptimist and looks forward to being an active member.